News!
The BeeLab HSB Living Lab project is about to transform to a commercial Swedish company called BeeLab Technology Sweden AB! We launched the company in August 2020!!!!
BeeLab will package and sell the different hardware and services that has been developed and deployed in the HSB Living Lab project (see home-page for more information – in Swedish though!)
The products will include the BeeLab IoT-gateway, the different BeeLab sensors (weight, temperature, sound, streaming of video, etc.), including the BeeLab Cloud Service where all data will be stored, and also two IoT prepared bee hives i.e. "Smålandskupan 2.0" and "Polarkupan"!
Smålandskupan 2.0 is a "CNC-machine produced bee hive", from the traditional 1900- Smålandskupan-model, but with several modern enhancements! The "2.0" version of the hive can be mounted by the buyer themselves, and it stores and handles the IoT-Gateway and the different sensors, in a pre-configured and closed/locked environment!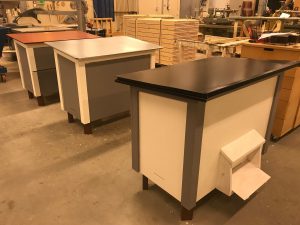 IF you are interested to pre-order any of the above mentioned equipment, without commitments before we exactly know the retail price, or just to indicate your interest, feel free to  send us a short note on e-mail address: mikaelekstrom@hotmail.com 
We will do our outmost to answer as fast as possible, and we really appreciate that you show interest in our products. It will also help us to know how much of the equipment we should start to manufacture etc.
Have a super Christmas and a Happy New Year!
Looking forward to work with you all!
Merry Christmas
&
Happy New Year!